13 Tools Set Kit for ALL Garmin GPS - Quest Nuvi +More - Battery Pry Tool & Torx
13 Tools Set Kit for ALL Garmin GPS - Quest Nuvi +More - Battery Pry Tool & Torx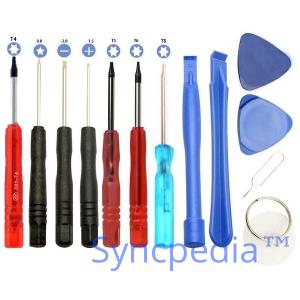 Offered for sale is a brand new 13 Piece deluxe kit of tools needed to open many Garmin Compatible GPS devices (including Garmin StreetPilot, Quest & Nuvi series and more). The kit includes 7 screwdrivers (T8, T6, T5, T4, T-, T+ & Pentalobe) as well as 2x large plastic pry tools & 2x Triangle Opening Tools. Also included is a suction cup & metal pin.
The Best Custom Garmin Toolset!: The Torx Screwdrivers included in this set are superior to most cheaper kits sold by many other sellers since they are made of hard carbon steel. It also includes all the tools needed for Garmin specific GPS devices, which are often missing in other "generic" toolkits.
Device Compatibility: This kit is compatible with 99% of Garmin GPS systems. If you are worried, you can google a take apart guide for your device to make sure this kit includes all the tools needed for your particular Garmin GPS device.
Tool Styles May Vary: Please note depending on manufacturer availability the style or color of the tools may vary from the pictures shown but will be 100% compatible.
Sold and ships direct from the USA. We strive to keep all of our customers satisfied, so purchase with confidence!
Included with this sale is:

1x 13 Tools Set Kit for ALL Garmin GPS - Quest Nuvi +More - Battery Pry Tool & Torx

This product is in new condition:

Brand New in Retail Package
Syncpedia LLC has sold thousands of mobile products like this Toolset. We ship fast and we care about our customers, so purchase with confidence! If you have any questions don't hesitate to ask.
We ship FREE to all addresses in the USA. We also know you want your item fast, so we ship it fast! We are standing by ready to package your order.

We also offer affordable rates to Canada and participate in the Global Shipping Program so other countries are not left out.

We know you want to know your order status so we: Upload tracking information quickly & respond rapidly to questions. We won't keep you waiting!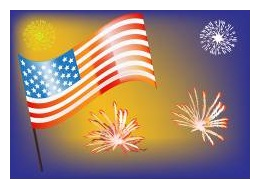 Syncpedia LLC is a US Company and ships direct from the USA. We ship fast and strive to make your shopping experience flawless.
Not only will you receive your order faster because we are located closer to you, but also we maintain high quality standards in the products we sell & you can feel good about supporting a growing US business.
Feel free to contact us if you have any questions, and thanks for your support!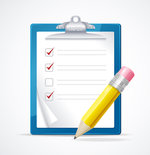 Please note the following listing policies govern the sale and your purchase acknowledges your agreement of this policy:
Return Policy: We offer 100% full refunds or exchanges (if the product is still available) during the return period window listed in the return policy section of this page. Please note return shipping costs are the sole responsibility of the buyer and we can not refund until we have received the product back. If you need to return a product just contact us, we are friendly and will process it professionally.
Delivery & Lost Packages: Syncpedia LLC accepts responsibility of packages lost in transit and will refund 100% if we have determined the package is lost. However, packages that show the status delivered in the form of delivery confirmation or signature confirmation will not be refunded until returned to Syncpedia LLC. We also reserve the right to ship any order with signature confirmation at our discretion.
No Liability: While we always try to sell quality products, please note that Syncpedia LLC is a retailer but not a manufacturer of mobile products. As such we can not accept any liability for manufacturer defects beyond a full refund and can not accept any damage claims from such defects beyond a full refund.
Feel free to contact us with any questions and we look forward to serving you! Thanks for your support.