 
Palm Tungsten C PDA w/ New Battery & New Screen + Warranty - Handheld Organizer
111631575093
Security policy (edit with module Customer reassurance)

Delivery policy (edit with module Customer reassurance)

Return policy (edit with module Customer reassurance)
Palm Tungsten C PDA w/ New Battery & New Screen! Sold and ships from the USA.
PRODUCT DESCRIPTION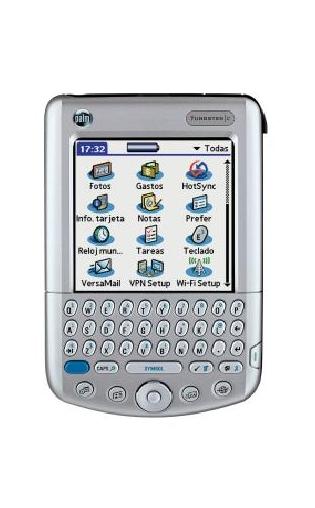 Offered for sale is an excellent condition Palm Tungsten C PDA, with a brand new battery & screen professionally installed! All of our PDA devices are inspected and repaired by a professional Palm PDA technician so you can be sure you are receiving a quality product.
Why buy an old aftermarket Palm Tungsten C PDA with an old battery and parts, when instead you can spend the same money on a unit built to last, with a brand new battery & a new screen?
The Tungsten C features a built in QWERTY keyboard, WiFI support and a large onboard memory! A perfect device for on the go communication, connectivity and organization. The built in Palm OS 5.2 supports multi-tasking and the latest Palm OS software.
This PDA also includes a 90 day warranty and ships direct from the USA!
INCLUDED CONTENTS
Included with this sale is:

Handheld PDA


Stylus


USB Sync Cradle


US AC Adapter for Cradle
(or International AC available on request)
Please note you can download the Palm desktop software for free here.
ITEM CONDITION
This PDA is in excellent condition, including:

Perfect working condition (rebuilt to factory specifications).


Brand new screen and battery installed!

Casing might have some minor scratches (if any) but that would be strictly cosmetic.
PALM TUNGSTEN C HANDHELD PDA HARDWARE SPECS
Operating System: Palm OS 5.2 (5.2.1)
Display: 3" 320x320 color reflective TFT, 65536 scales
CPU: 400 Mhz Intel XScale PXA255
Onboard Memory: 64 MB RAM (accessible: 51 MB), 16 MB ROM
Expansion Slots: MMC, SD, SDIO
Wireless: 802.11b
Audio: Mono Microphone, Mono Loudspeakers, 2.5mm Audio Output
Camera: None
Battery: Built In Rechargeable 1500 mAh
Input Controls: Touchscreen, QWERTY keyboard, 5-way Directional Pad
Dimensions & Weight: 78 x 121 x 17 millimetres, 178 grams (battery included)
Connectivity: 802.11b WiFi, USB 1.1 client 12Mbit/s, Infrared 115200bit/s (SIR/CIR), Serial RS-232
ABOUT SYNCPEDIA LLC
Syncpedia LLC has sold thousands of mobile devices like this PDA. We ship fast and we care about our customers, so purchase with confidence! If you have any questions don't hesitate to ask.
FAST AND FREE SHIPPING

We ship FREE to all addresses in the USA. We also know you want your item fast, so we ship it fast! We are standing by ready to package your order.
We also offer affordable rates to Canada and participate in the Global Shipping Program so other countries are not left out.
RESPONSIVE COMMUNICATION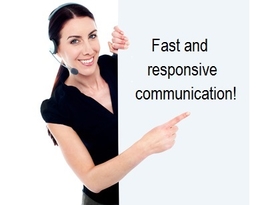 We know you want to know your order status so we: Upload tracking information quickly & respond rapidly to questions. We won't keep you waiting!
WATCH OUT FOR BANDITS!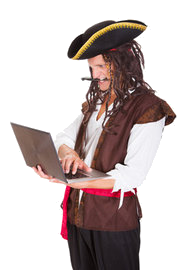 We strongly suspect that some other sellers are selling used palm devices with old batteries while claiming they have "new batteries" - since it's pretty hard for customers to know if a battery is new or not as long as the device appears to work. Keep in mind that a new high quality battery costs $15+ alone, so if a price is too good to be true it probably is.
Syncpedia LLC has been selling professionally refurbished devices for many years and 100% guarantees that all devices include new fresh batteries as advertised!
Feel free to contact us if you have any questions, and thanks for your support!
TRANSACTION POLICIES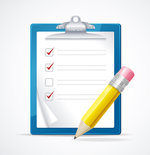 Please note the following listing policies govern the sale and your purchase acknowledges your agreement of this policy:
Return Policy: We offer 100% full refunds or exchanges (if the product is still available) during the return period window listed in the return policy section above. Please note return shipping costs are the sole responsibility of the buyer and we can not refund until we have received the product back. If you need to return a product just contact us, we are friendly and will process it professionally.
Lost Packages: Syncpedia LLC accepts responsibility of packages lost in transit and will refund 100% if we have determined the package is lost. However, packages that show the status delivered in the form of delivery confirmation or signature confirmation will not be refunded until returned to Syncpedia LLC.
No Liability: While we always try to sell quality products, please note that Syncpedia LLC is a retailer but not a manufacturer of mobile products. As such we can not accept any liability for manufacturer defects beyond a full refund and can not accept any damage claims from such defects beyond a full refund.
Feel free to contact us with any questions and we look forward to serving you! Thanks for your support.