 
15,000 mAh Universal USB Portable Travel Charger Power Bank for Phone & Tablet
112376917088
Security policy (edit with module Customer reassurance)

Delivery policy (edit with module Customer reassurance)

Return policy (edit with module Customer reassurance)
15,000 mAh External USB Portable Travel Charger Power Bank for ALL Micro-USB Phones and Tablets - USA
PRODUCT DESCRIPTION
With a high capacity of 15,000 mAh, this power bank gives your smartphone and other mobile devices outstanding recharge capability away from the grid. This is a must-have accessory for travellers, hikers, cyclists, campers, and those who wish to be prepared for any occasion they might be away from a wall socket when a device needs to be recharged.
This power bank offers two output ports so you can charge two devices at the same time. One of the output ports is rated 2.1A / 5V, which allows faster charging of devices rated for that current, such as iPhones and iPads. The other port offers a typical 1A / 5V recharge current. LED lights indicate when your device is currently charging, and confirm when it is fully charged.
This charger is nearly universal and works for all devices with microUSB 2 charging capability, including iPhone 6, iPhone 7, Samsung Galaxy, and more. Please note that this charger is not compatible with USB-C devices (newly on the market).
You can optionally choose to add a charger cable to your purchase if you don't already have one. Choose from:
9 inch flat microUSB cable - a short cable for when extra length just gets in the way! Compatible with most non-Apple devices.
39 inch flat microUSB cable - over 3 feet of cable with flat design to reduce tangles. Compatible with most non-Apple devices.
47 inch flat cable for iPhone 6, iPhone 6 Plus, iPhone 6s, iPhone 6s Plus.
Sold and ships direct from the USA. We strive to keep all of our customers satisfied, so purchase with confidence!
COMPATIBLE MODELS
This charger will work with any device using Micro USB charging - which at current includes most devices such as iPhones and iPads, Android Phones and Tablets, Windows Phones, and Blackberry Phones.
This charger is NOT compatible with the newer USB-C type devices, such as LG Nexus 5X, Huawei Nexus 6P, Microsoft Lumia 950 / 950 XL, and LG V20. This is NOT a comprehensive list.
INCLUDED CONTENTS
Included with this sale is:

1x 15,000 mAh power bank charger

OPTIONAL cable, if selected above
Case Details

15,000mAh capacity


2A charging speeds up recharge time for iPhones and other high rated devices


2 ports allow you to charge two devices simultaneously


Compatible with most smartphones and tablets


Input: DC 5V/ 1A, Output 1: DC 5V/ 1A, Output 2: DC 5V/ 2.1A


4 LED lights indicate battery status


Use your own USB cable or add a cable to this order
ITEM CONDITION
Brand New in Retail Packaging.
ABOUT SYNCPEDIA LLC
Syncpedia LLC has sold thousands of mobile accessories like this power bank. We ship fast and strive to make your shopping experience flawless, so purchase with confidence! If you have any questions don't hesitate to ask.
FAST SHIPPING

We know you want your item fast, so we ship it fast! We are standing by ready to process your order.
We always strive to ship orders as quickly as possible and to make your transaction fast and easy.
RESPONSIVE COMMUNICATION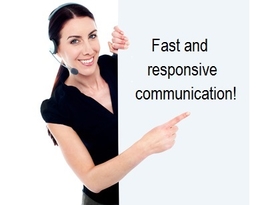 We know you want to know your order status so we: Upload tracking information quickly & respond rapidly to questions. We won't keep you waiting!
SOLD FROM THE USA!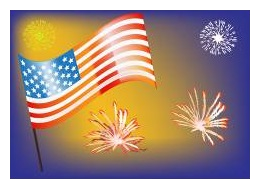 Syncpedia LLC is a US Company and ships direct from the USA. We ship fast and strive to make your shopping experience flawless.
Not only will you receive your order faster because we are located closer to you, but also we maintain high quality standards in the products we sell & you can feel good about supporting a growing US business.
Feel free to contact us if you have any questions, and thanks for your support!
TRANSACTION POLICIES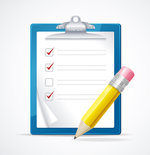 Please note the following listing policies govern the sale and your purchase acknowledges your agreement of this policy:
Return Policy: We offer 100% full refunds or exchanges (if the product is still available) during the return period window listed in the return policy section of this page. Please note return shipping costs are the sole responsibility of the buyer and we can not refund until we have received the product back. If you need to return a product just contact us, we are friendly and will process it professionally.
Delivery & Lost Packages: Syncpedia LLC accepts responsibility of packages lost in transit and will refund 100% if we have determined the package is lost. However, packages that show the status delivered in the form of delivery confirmation or signature confirmation will not be refunded until returned to Syncpedia LLC. We also reserve the right to ship any order with signature confirmation at our discretion.
No Liability: While we always try to sell quality products, please note that Syncpedia LLC is a retailer but not a manufacturer of mobile products. As such we can not accept any liability for manufacturer defects beyond a full refund and can not accept any damage claims from such defects beyond a full refund.
Feel free to contact us with any questions and we look forward to serving you! Thanks for your support.